Are you ready to Experience Cartagena Like a local
Cartagena is a magical place that offers a variety of activities to enjoy the city like learning about the first free town in America, getting a massage in mud, visiting the biggest aviary on the continent or dancing champeta music like Shakira in the Super Bowl. Discover Cartagena by Locals, has tailored the most incredible experiences & tours of cartagena based on the culture, history and traditions to allow visitors to immerse themself in the routine of a Cartagenero.
Great tour! Daniela was knowledgeable, patient and charismatic. Overall, would recommend the tour to anyone wanting to learn more about the Bazurto Market.
Great tour showing a different side of Cartagena! If you want to experience Cartagena like a local be sure to book this trip. Our guide Jesús was very kind and knowledgeable. Highly recommended!!!!
This experience was necessary, eye opening, and a good time. Could not do it without a guide and he was wonderful. Loved learning to dance. Enjoyed the interactions with locals. It was interesting to see how a lot of people live daily in the market. Bonus- I adore Anthony Bourdain and we went to Cecelia's, where he visited in 2008.
This was such a great experience. We never would have been able to navigate the market on our own and loved having lunch at Cecelia's. Our guide Jesus was amazing. There was also another guy assisting Jesus which made the tour run really smoothly. This is a great cultural experience and would definitely recommend.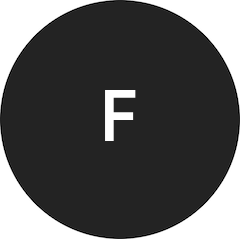 I really enjoyed this trip. it really felt like they took the time to think and deliver what would be best for the group. I had a great time.
We really enjoyed the whole experience. From taking the public transportation to trying out the fruits, food and meeting the locals at the market. Definitely worth a try.
Jesus was my guide and he was a really fun and informative guide. It's my second time going to Bazurto market but this experience was so much different. You can tell that Jesus is passionate about this market and the people and he's built connections with so many people. We were introduced to many people who make the market what it is. If you want to see the real Cartagena, go to Bazurto market. If you want to get real food, go to Bazurto market.
Jesus is super attentive and knows his way inside and around the market. The dance lesson mixed in with a food tour was more culturally thoughtful than other food tours I've been on. It's also one of the only not early mornings tours— which focuses on life in the market along with the produce sourced.
This was my favorite experience of our trip to Cartagena! We got to try a lot of delicious food and also learned about non food vendors in the market too. Jesus was so friendly and funny. Absolutely recommend this tour!
Really interesting experience! We learned a lot about the history of the market, tried some of the famed fruits of Colombia, and had fun dancing champeta. Jesus was a wonderful, highly personable guide.
Easy to book with, support throughput experience.
The tour team was excellent! Very accessible and helpful in finding an excursion for us to do. They checked in with us multiple times to make sure we were okay and everything went as planned. Even if they don't offer what you're looking for - ASK! You won't find a better team to help!
Amazing tour of life as a local!
One of the best tours I have had in any country. If you would like to get away from the usual tourist filled attractions and instead see how the locals actually live, then this is the tour to take.Liz was an awesome tour guide! Full of energy, informative, and entertaining! I highly recommend her!
The people of Cartagena!
The best way to discover the people of Cartagena is to go where the locals shop for food and miander through the Barzuto Market. We started in the San Diego area and then onto a local bus to the Market. Liz my tour guide did a fantastic job navigating through it as we stopped in different areas....
Great to see the real Cartagena
After a slight confusion on the meeting place, it was wonderful walking through the real Cartagena market, sampling food and beverages, having a personalized poster made, even having my husband's shoe repairedWonderful to see where the locals shop - amazing visit